I am a sucker for a good commercial holiday. There is something wonderful about a holiday that revolves around candy, flowers, and Hallmark cards! I decided several years ago to control my own destiny. Valentine's Day, Birthdays, Anniversaries...I make sure they are good because I orchestrate the entire shebang myself. I highly recommend it if you have ever faced a disappointing holiday. It works for us and I am much happier and romance has the potential of being in the air when the day's events live up to my expectations from the get go! This year I want photo gifts, truffles, and 30 mins of silence (bubble bath and slow sifting through one of my 33 free magazines that arrive on a monthly basis). I already know I will be wooed- the post it notes are posted and the chirps and chime alerts should keep all involved parties on task.
Valentine's Day is a great day to show love to those that matter and remember the loves of our lives. It is also a great day to offer warm fuzzies and make people smile. Hand the crossing guard a hot McDonald's Coffee. Bring your favorite daytime Rt.3 Rite Aid cashier a flower or candy treat (if you need to know which one needs a pick me up, drop me a line.) Share your time and talents to make your life and the lives of others cheerful. Take control of the holiday and turn it into exactly what you want it to be. What will my day include?
1. Chocolates.com will be delivering a lovely array of truffles thanks to a Groupon I scored for peanuts before Christmas. Check back later tonight for your chance to win a Chocolates.com gift certificate of your very own.
2. Photo Gifts!!!!! Photos have been uploaded and I even have several projects ready to be ordered from Shutterfly. Nothing says love like a personalized greeting card. Grandparents, daycare providers, classmates, students, and just about anyone that breathes will jump for joy to see beautiful photo cards arrive in their mailbox.
Shutterfly offers an exciting line of Valentine's Day Cards.
CLICK HERE
to check out the complete line. I love this one....
and this one...
and this one....
Shutterfly also offers an amazing array of Personalized Gifts (
CLICK HERE
to browse their selection). I love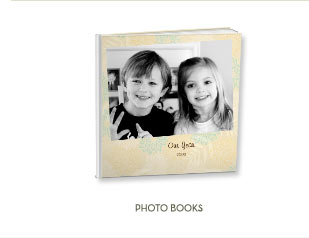 and
photo strips!
Shutterfly's Keepsake boxes are also beautiful (
CLICK HERE
). Hint Hint Hint!
Sutterfly has gifts for the young and old. I would be happy with anything from their product line.
CLICK HERE
to explore Shutterfly's Valentine's Day hub for many more ideas.

Are you getting married in the future? If you are, "Our Wedding Day" is offering a $20 Shutterfly gift certificate for signing up for their FREE service. It is a lot like TheKnot.com but with more interactive tools and calming graphics.
CLICK HERE
to register and take advantage of such a fantastic promotion. The offer is set to run until April 14th or until supplies run out. My guess is that it will not last for more than a few days.
$20 can go a long way towards making a fantastic Valentine's Day for those near and dear to your heart.
(disclosure...I am hoping to score a few free greeting cards from Shutterfly by entering this post into a contest. I love a good contest!)